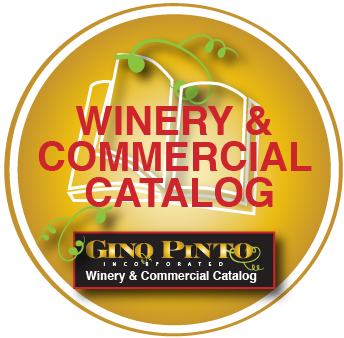 5 Ways to Order
1. Call us at 609-561-8199
See hours below
---
2. Fax us at 609-561-3429
---
3. Email us at makewine@comcast.net
---
4. Order and pick up at our showroom/store
373 S. White Horse Pike
Hammonton. NJ 08037
See hours below
---
5. Mail orders to:
Gino Pinto Inc,
PO Box 72
Hammonton, NJ 08037
Why is this catalog password protected?
If you've seen our Home Winemakers' Catalog you saw that our prices are extremely low. Because of higher average orders and bigger annual volumes of business, wineries and commercial accounts qualify for even deeper discounts.
We ask you keep these outstandingly low prices confidential.
This catalog also has many additional products that wineries and commercial producers require.
---
To get your password, please provide your winery EIN # and website address:
Call us at 609-561-8199
Fax us at 609-561-3429
Email us at makewine@comcast.net
---
Would you like a sales representative assigned to your account?
We'll be happy to assign an expert representative who is very knowledgeable in winemaking, grapes, equipment, and supplies. Please call us at 609-561-8199 or email us at makewine@comcast.net
---
We accept: