Step 1. Fill the head of the Hydraulic Pump with hydraulic fluid (provided).
Remove the black cap and fill using a small funnel. The black cap is located in the center of the head.

Step 2. Remove all contents from inside the basket. Fill the basket with grapes or any fruit product. Make sure that the cage is locked while filling.
Step 3. Place both wooden half moon shaped pieces directly on top of the fruit. It is sometimes necessary to put a screen or nylon screen down first before the half moon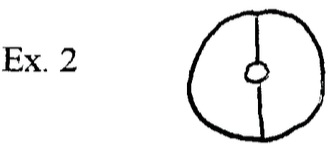 Step 4. Take the wooden blocks, using the longest pieces first, placing them longways, even with the half moon wood surface. Then crisscross the next size wooden pieces. Try not to touch the sides of the press or the screw in the center.
Step 5. When finished building the blocks turn the head down until it touches the wooden blocks.
Step 6. Lock the Hydraulic press by turning the knob clockwise (located near the pressure gauge).